In the last few years, Buy Now Pay Later (BNPL) payment methods have swamped the industry. Customers love the concept due to the freedom they offer if used responsibly. It seems that merchants, both physical and digital have no choice but to use the platforms. The benefits of using these gateways are evident and clear, but how do they fit into the big picture, what are the pitfalls and what should you, the merchant look out for?
What is BNPL and why do customers love it? In essence, it's a reverse lay-by. You get the product or service now on the promise that you'll pay 'tomorrow.' The financial risk is taken on by the BNPL provider and the merchant is paid on the day (minus the BNPL fees).
Consumers love these payment methods because it allows them to get what they want when they want it. Instead of having to have the full amount saved and available at the time, they only need to agree to pay back the amount in agreed instalments.
It is interesting to note, however, that the pickup of the BNPL movement seems to be headed by Millenials and Gen Z shoppers. It seems to trend that they'd rather use these payment methods than get a low-limit credit card.
Behaviour of Under 40's in Australia - 2021
The BNPL Players.
When it comes to BNPL in Australia, there's a surprising amount of providers out there. There are some big hitters that you've no doubt heard of, but there are some new ones to the game that you might not of yet – here are some of the ones we think are worthwhile.
Arguably the biggest and most recognisable BNPL platform. With some 6 million members worldwide, they've recently sold to global POS giant, SquareUp, for $39 billion.
A powerful General to Afterpay, the second in command of the BNPL movement, Zip is more a line of credit disguised as a BNPL platform.
Along the same lines as Afterpay, Klarna gets you a $1,000 'ghost card' that can be used at any store. The big change here is for those consumers that are already in the FlyBuys eco-system. Earn Fly-Buys with Klarna purchases.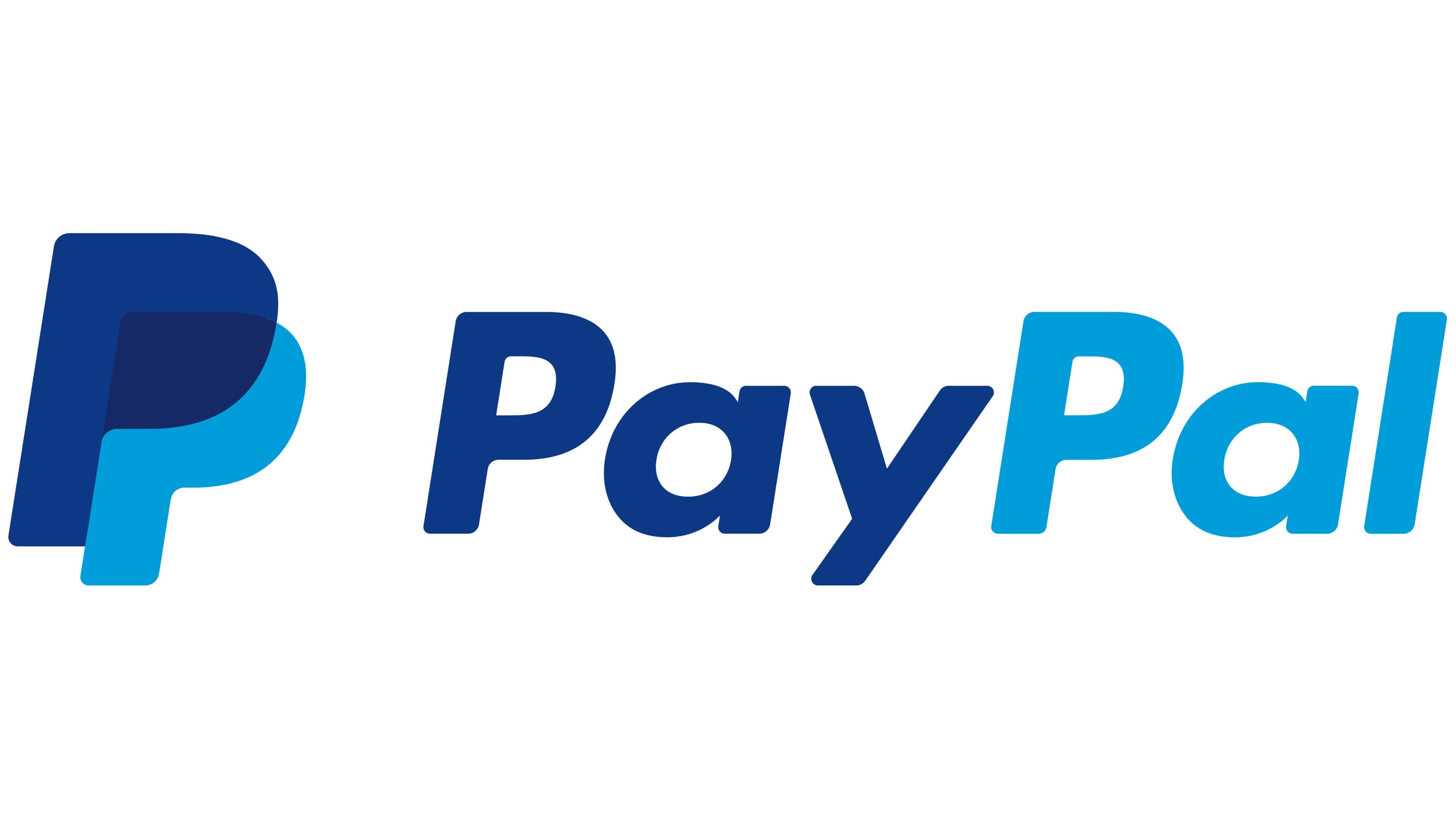 Arguably the biggest name in online payments, PayPal has come to the party with their Pay in 4 product. Consumers use their existing PayPal account and payment methods to fund their purchases over 4-payments.
A little different to most of the BNPL providers, Limepay uses your own Credit, or Debit Card to break down purchases. The terms etc. are the same for consumers, the big benefit here is for the merchants as you will own the entire purchase process.
As with all new things. There are pros and cons to BNPL. From the consumer perspective, but also from the merchant's side of the fence. We'll get into the details of the merchant side in just a second.
Consumer Risks
When we're talking about credit and lines of credit, there are always risks to the consumer. Overextension is the most common. Accessing these services is simple – as per design. It's very easy for a regular Joe (or Josephine) to over-extend their spending and get into debt – quick.
Whilst most of the services state that they're fee-free, this only applies if you don't miss payments. Late fees and interest can quickly compile and cause serious issues to credit scores and budgeting.
Always look at your serviceability before seeking credit or lines of credit.
Merchant Risks
BNPL may sound like an amazing solution for merchants. Customers want it and it enables larger cart values and lets customers buy more than they normally would. Why would you even think twice?
It is true that because of the whole account-based purchasing, credit and debit card issues, like fraud, and chargebacks are gone, but, the Cost of Money becomes an issue.
Because BNPL providers don't get their money from the consumer (unless they miss payments etc.), they get their money from you. Transaction and processing fees may not be something you've paid attention to.
Cost of Money (CoM)
This is how we refer to how much it costs to make $1. For instance, Stripe, the worlds biggest Credit and Debit Card Payment Gateway charge $0.30 + 1.75% to process a transaction. Meaning that the CoM for a $150 sale through Stripe is $2.93. It cost $2.93 to accept $150 from your customer.
Some of the BNPL platforms have transaction fees upwards of 6.5% (Afterpay). So, whilst you're going to secure sales because of having the payment method, the privilege will cost you $10.05, or an extra $7.12 on the same sale.
What's Good for Merchants then?
The CoM might be something to look at in terms of your prices, margins and how aggressive you are when it comes to sales. But, there is a hell of a lot of pros to offering your customers these payment methods on top of standard Credit and Debit card payments.
Trust
Consumers are wanting these methods. I myself as a consumer have actually abandoned carts because the merchant didn't offer BNPL. Also, the platforms have developed trust within the market. Merchants that offer these methods are seen in a more trustworthy light than those who don't.
Higher Average Cart Values
Simply because, for most, the monetary burden on them at the time of purchase is only 25%, data shows, your customers will spend more. Simple maths, spend $150 today on one product, or $65 today for three products for a total of $260?
The Verdict
Here at Create Macarthur, we've been fortunate enough to partner with businesses that have generated over $10 million in revenue online. We've seen all the BNPL platforms and here's our honest opinion based on real-world applications, dealings with customers and the providers themselves working on behalf of our merchants.
This is a predictive score. Given that PayPal is the most recognisable payment method online, if managed and marketed properly, PayPal's Pay in 4 has the very real potential to dominate the BNPL industry, very quickly.
Lowest Merchant CoM
With a transactional fee exactly the same as their other PayPal methods, 2.5%, it's by far the cheapest BNPL platform.
Unparalleled Trust
Afterpay is synonomous with BNPL, but PayPal is synonymous with online payment. The potential with this product is immense.
Currently Low Purchase Limit
Currently, PayPay Pay in 4 is restricted for purchases $30-$1,500. This could very well be increased over time, but at the moment, large ticket items are out of reach.
Afterpay gets a solid 4 out of 5 stars based solely on their market penetration and exposure. The Apple of BNPL; they are synonymous with Buy Now, Pay Later. Managed properly, there's minimal risk to consumers. It loses the final star just because of the high transactional charge.
A new account with Afterpay is set to the default $0.30 + 6.5%. Can it be managed? Yes. Can it be reduced? Yes, based on the number of sales your business pushes through them in a calendar year, but those break-points are in the millions.
Customers Love the Platform
Their market position is undeniable. They are BNPL.
The best Platform for <$2,000
They're great, but their purchase limit of $2,000 can be limiting, depending on what you're selling.
High Transactional Fees
Starting at 6.5%, your CoM using this platform will need to be addressed.
Great for large purchases of $15,000+, but the initial $5,000 security deposit might be a little rich for some merchants.
Great for Large Purchases
Depending on the customer, purchases $30,000 can be made through the platform.
High Transactional Fees
Starting at 6.5%, your CoM using this platform will need to be addressed.
Again, a product to be utilised when your product value is quite high (think white goods or high-end fashion). We've found the user and webmaster experience of this platform to be clunky and not as nice as others on this list.
Great for Large Purchases
Depending on the customer, purchases $30,000 can be made through the platform.
Platform A Little Unpredicatable
With the higher limit comes higher conditions upon application. As the application is made at time of purchase, the consumer may be denied when they're still on your site - causing negative feelings/feedback over something out of the merchants control.
With a low limit of $1,000, Klarna is a platform with the least amount of risk for consumers. Their existing connection to FlyBuys might be helpful to merchants in parallel spaces, such as homewares etc. Introduced to the Australian market via CommBank, Klarna has big friends in Aus.
Linked to FlyBuys
Consumers already linked to other rewards platforms might appreciate the connection.
Low Limit = Low Risk
The relative low limit of $1,000 can benefit consumers as there's less risk of over-extension. This does also mean that it is only applicable to low-ticket merchants.
Personally, I'm excited about this one. It's a BNPL platform that turns your own Credit or Debit Card into the BNPL platform.
The element in eCommerce worth almost more than money itself is data. Limepay operates on your system. All the data is yours to use to turn single buyers into return customers etc.
Uses Consumers Own Cards
There's no line of credit, or credit account at all. Use your own card and pay over 4 payments.
Data Stays Yours
On this platform, you get access to all the data obtained. Purchase insights, dashboards, reporting and the customer stays on your site the whole way through. No redirects or popups.